Location
Our address is:
12018 Tramway Drive
Sharonville
Ohio 45241
Phone numbers:
Training center (Member use only): (513) 771 0219
Diane Carr (Obedience Registrar): (513) 772-3340
Shirley Harrison (Agility Registrar): (513) 508-5086 email: qcdtcagility@yahoo.com
Bonnie Cipollone (Scent Work Registrar): (513) 324-4779 email: qcscentworkinfo@gmail.com
Cheryl Poe (Conformation Registrar): (513) 379-3459 email: clpoe@cinci.rr.com

Our facility contains approximately 18,000 sq ft of cushioned area for training, divided between two adjoining buildings.
Interior of Building 1, primarily used for obedience, rally, puppy kindergarten and conformation.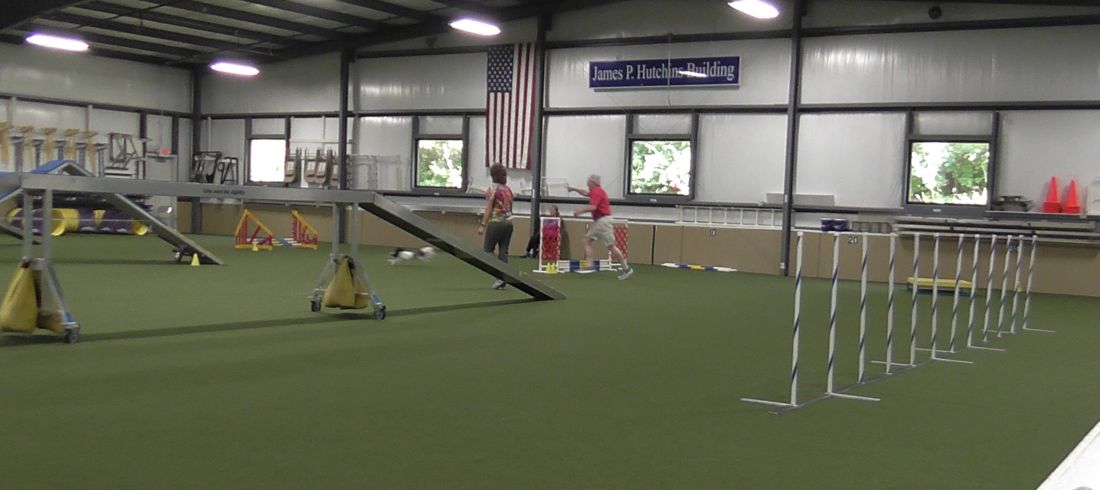 Interior of Building 2, primarily used for agility.
Our facility is located two minutes from Exit 46 (Sharonville exit) from the I-275. Head north-east up State Route 42 until the first set of lights. Turn left onto Hauck Road then, after 300 yards turn right onto Tramway Drive. QCDTC is at the end of Tramway Drive.
Canine Cupboard
From leads and collars to treats and toys, you can find everything you need for training and playing with your dog at our own store, the Canine Cupboard.